Tooth decay affects children in the United States more than any other chronic infectious disease.
The ideal time for your child's first dental visit as recommended by the American Academy of Pediatric Dentistry is at approximately one year of age. This serves as an ideal time for Dr. Brightwell to carefully examine the development of your child's mouth. Early dental visits provide a safeguard against problems such as baby bottle tooth decay, teething irritations and prolonged thumb-sucking and provides special preventative care by Dr. Brightwell and her staff.
Many first visits are nothing more than introductory ice-breakers to acquaint your child with Dr. Brightwell and her practice. Parents can make it easier on their child by preparing for their visit ahead of time through six easy steps.
Practice - take a trip to the dentist in your own home! As a parent you can pretend to be the dentist by putting on a pair of gloves and a face mask. Use a paper towel as a bib and tuck it into your child's shirt collar. Give your child a pair of sunglasses to put on and explain to him/her that the glasses will protect their eyes from the bright light. Use a flashlight for demonstration. The handle end of a toothbrush or a Popsicle stick can be used as a tooth counter. Give your child a small hand mirror to hold so he/she can watch you as you count their teeth.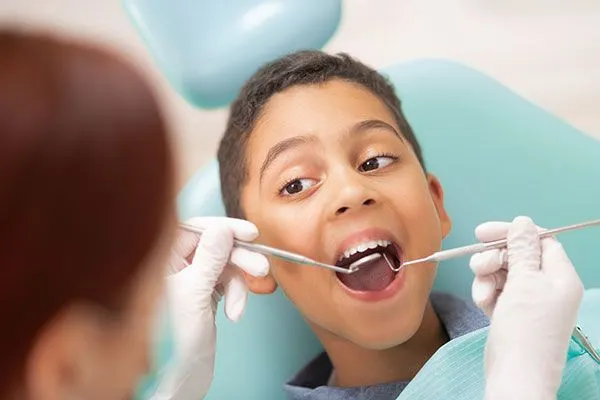 Watch and Listen - create movie time after breakfast or your child's afternoon nap. Watch videos such as A Trip to the Dentist through Pinatta's View. Cuddle up on a rainy day and have story time and read your child a book about going to the dentist such as Freddie Visits the Dentist by Nicola Smee. Your local librarian can be of assistance in selecting age-appropriate videos and books.
Plan - schedule a field trip to see Dr. Brightwell. Telephone us and ask when you can bring your child in for a pop-in pre-visit. Dental professionals are always excited to have little ones walk through their office for a tour.
Assist - help your child brush their teeth after breakfast and before they go to bed. Make it fun! Take your child to the store and let him/her pick out a special toothbrush. Have a treat container filled with stickers, coins and other trinkets - let your child select a reward when he/she has been successful with the brushing session. Be creative! Set up a reward system - when your child has collected a certain amount of stickers for the week, allow him/her to choose the dinner menu or pick out a new book at the bookstore. Experiment and identify what motivates your child.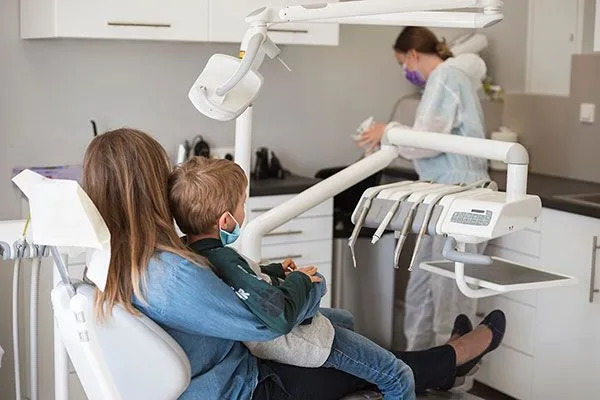 Initiate - provide positive, upbeat discussions about the dental experience when you have your teeth cleaned and examined by Dr. Brightwell. Answer all your child's questions honestly and avoid using words such as "hurt" or "pain". It is important that you don't let your child sense any anxiety you may have of dental visits.
Provide - allow enough time on the day of the first visit for your child to arrive and greet our staff in a relaxed, unhurried fashion. All the preparation in the world won't alleviate the stress created by a last minute rush to the appointment. Never use the dental visit as a threat or punishment and don't bribe your child to go to the appointment.