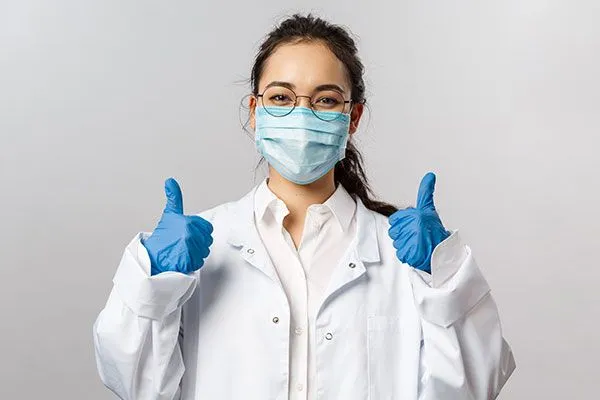 Q: Does Dr. Brightwell take new patients?

A. Yes, we enjoy meeting new patients and helping them with their dental needs. Feel free to call 713.455.7923 today to schedule your 1 year olds Happy Visit or for any of your family's needs.
Q. Do I need an appointment to be seen?

A. While Dr. Brightwell prefers to work by appointments every effort will be made to accomadate emergency patients who are swollen, bleeding, or in pain. We emphasize preventive maintenance visits every six months to minimize emergencies. However, we realize that emergency situations can still arise. We will do our best to respond to your problem promptly.
Q. Why do my gums bleed?

A. Gums usually bleed because they are infected and you must see the dentist for treatment. Has it been a while since you had your teeth and gums professionaly cleaned and examined? Call Dr. Brightwell today at 713.455.7923 to schedule a periodontal exam. Your dentist can detect developing periodontal disease before the gums and the bone supporting your teeth are irreversibly damaged, Periodontal diseases are progressive-left untreated, the condition will worsen. Even a little blood needs to be checked out by the dentist.
Q. My loved one uses a wheel chair. Is that a problem?

A. Dr. Brightwell's office is completely wheel chair accessible: a ramp into the building, treatment areas, and bathroom. We currently have several patients using wheel chairs and we are happy to work with you.
Q. Is it going to hurt?

A. Dr. Brightwell and her staff will do everything possible to keep you comfortable at all times. We encourge you to discuss your specific fears before any treatment starts so your questions can be addressed to your satisfaction.
Q: Which type of toothbrush should I use?

A: We provide all of our hygiene patients with new toothbrushes. A soft toothbrush with a small head is recommended because medium and hard brushes tend to cause irritation and contribute to recession of the gums, and a small head allows you to get around each tooth more completely and is less likely to injure your gums. It's unnecessary to "scrub" the teeth as long as you are brushing and flossing at least twice a day and visiting your dentist at least twice a year for cleanings. If it's been longer than that for you call Dr. Brightwell today at (713) 455-7923 and make an appointment.
Q: Is one toothpaste better than others?

A: We like Colgate Total for most of our adult patients. With children it's advisable to use a fluoride containing toothpaste to decrease the incidence of dental decay. Children under the age of 3 do not need to use toothpaste. Start with a "green pea" size amount of toothpaste when children are able to spit and rinse into the sink. We recommend our child patients use what tastes good to them as long as it contains fluoride. Stay away from dollar store toothpastes as many of them are out of date and the fluoride no longer "active". If your teeth are sensitive you can use Sensodyne toothpaste but be sure to be checked for cavities before using.
Q: How often should I floss?

A: Flossing of the teeth once per day, especially before bedtime,helps to prevent cavities from forming between the teeth where your toothbrush can't reach. Flossing also helps to keep your gums healthy. There are special floss holders for children of any age to use if the fingers in the mouth things isn't work for you. We will help you find something you can use be it a water pic, toothpicks, Sulcabrush or a Rotadent toothbrush we have available for sale here in the office.
Q: What's the difference between a "crown" and a "cap"?

A: These are restorations to repair a severely broken tooth by covering all or most of the tooth after removing old fillings, fractured tooth structure, and all decay. The restoration material is made of gold, porcelain, or porcelain fused to precious metals like platinum and pallidium. Dentists refer to all of these restorations as "crowns". The more gum and ice you chew the more likely you are to need crowns.
Q: What's the difference between a "bridge" and a "partial denture"?

A: Both fixed bridges and removable partial dentures replace missing teeth. A fixed bridge is permanently attached to abutment teeth or, in some cases, implants. A removable partial denture is attached by clasps to the teeth and is easily removed by the patient. We offer both services and can help you decide what's best for you. Patients are usually more satisfied with fixed bridges than with removable partial dentures.
Q: What about "silver" fillings versus "white" fillings?

A: Although the U.S. Public Health Service issued a report in 1993 stating there is no health reason not to use amalgam (silver fillings), more patients today are requesting "white" or tooth-colored composite fillings due to esthetics. We also prefer tooth-colored fillings because they "bond" to the tooth structure and therefore help strengthen a tooth slighly weakened by decay. However, "white" fillings cannot be used in every situation, and if a tooth is very badly broken-down, a crown will usually be necessary and provide better overall satisfaction for the patient.
Q: Do I need to have a root canal just because I have to have a crown?

A: No. While most teeth which have had root canal treatments do need crowns to strengthen the teeth and to return the teeth to normal form and function, not every tooth needing a crown also needs to have a root canal. We will be happy to discuss your particular situation with you.